Garage Door Openers
Back To Our Services
Garage door openers are truly one of the modern day conveniences as they make the opening and closing of automatic garage doors easier. They are unsung heroes that allow homeowners to simply push a button and drive in or out of the garage. Despite being an advanced technological device, openers are also prone to damage for they are used on a daily basis. Once they stop working, you will know how important it is for you. It is best to have the door and opener maintained for safe and smooth operation.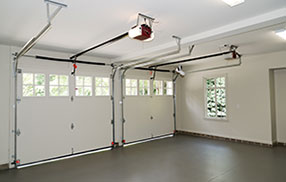 We offer installation and troubleshooting

When your opener becomes problematic, our experts at "Garage Door Repair Thornwood" can help you. We do not only offer garage door repair. We also install and service openers, from Liftmaster, Stanley, to Chamberlain and other brands. If you are having trouble programming the remote control, we can try and fix the problem. We also professionally install door openers for you. Our team inspects the device for defects and if additional work is needed. They can give you a free estimate before proceeding with the installation. Installation of the opener and necessary safety hardware are done. This is followed by testing procedure to ensure proper operation. Before they leave your place, our installation technician will leave instructions on safe use of the device. They will also leave the area clean and dispose any debris.
One of the common garage door opener repair issues we solve is when the device does not respond to commands using the remote control or wall switch. Sometimes, it works the other way around. The door opens or closes even if it the opener is not being operated. Other times, an opener may not open or close a door entirely, or it reverses immediately. Our technician will make necessary adjustments if the trouble only comes from the safety sensors. He will check all major components, like the power supply, spring system and the cables. Whether or not the issue is related to the opener, Garage Door Repair Thornwood can provide the best solution for you to be able to use your door properly again. Call our number and we would be happy to serve you the best way we can.