Tips for Remodeling Your Garage
07/08/2015
Back To Blog
Garages easily become neglected. Transform your garage into a comfortable space.
Read all about the best tips on how to remodel your garage in the informative post below.
There are many people out there who use their garage for parking their car only. Then, they start storing items they do not need any more. After some time, they stop paying attention to the tools that are scattered around and the fluids that are spilt on the floor. What once used to be a garage turns into a bug-infested scene from horror movies. If this has happened to you, keep reading to find out how to revive the area.
Ideas for Garage Remodeling
Now that you realize you need garage remodeling, you are probably wondering how to do it. Do not worry, here are some small tips. First of all, you can start with your garage door. If your doors are in a bad condition, then you should definitely replace them. Think about modern glass garage doors, or lightweight aluminum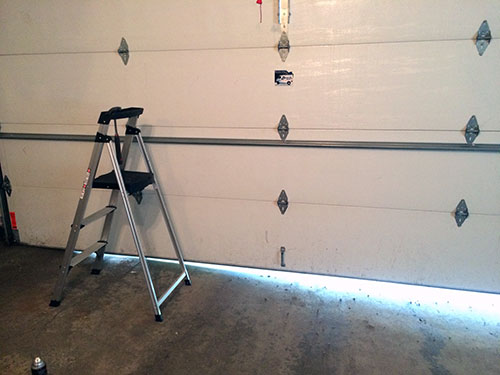 garage doors. On the other hand, if your garage doors are not in a bad shape, you can simply amend them. The experts from Garage door repair Thornwood will be more than happy to assist you. Professional garage door service can help you fix the problems you didn't know you have. The biggest problem about garages is light. So, you can add more windows to your garage doors, or simply go for the ones made entirely out of glass. The place won't look as scary as it did before. Of course, the cleanup will be necessary. Throw out all the things you don't need, and make the place squeaky-clean again.
If your garage is big, or you do not park your car in it anymore, you can create a living space inside. If you have always wanted your own gym, then it is time to go and get it. There are not a lot of modifications necessary. You should just cover the floors with mats, and then bring your equipment in. If you want to, you can also get yourself some space for all your DIYs. Or if you have a hobby such as painting or carpentry, the place where you used to park your car is now the perfect place for your hobbies. Self-employed people, such as photographers can turn their garage into a working place. Imagine how great it would be to have a spot for your own photo-shoots.
The place can also turn into a place for games. Clean it up; bring your pool table in, pinball machine or even table tennis equipment. Then, all that is left to do is to bring your inner child out. What do you think about having a mini guest house? Adding insulation and windows - wiring the place properly and bringing in the furniture can make that happen. You can put an armchair in, a small fridge, a TV, and the place will be perfect.